WEBICS Admin
WEBICS Admin is a Windows software that conveniently manages WEBICS products.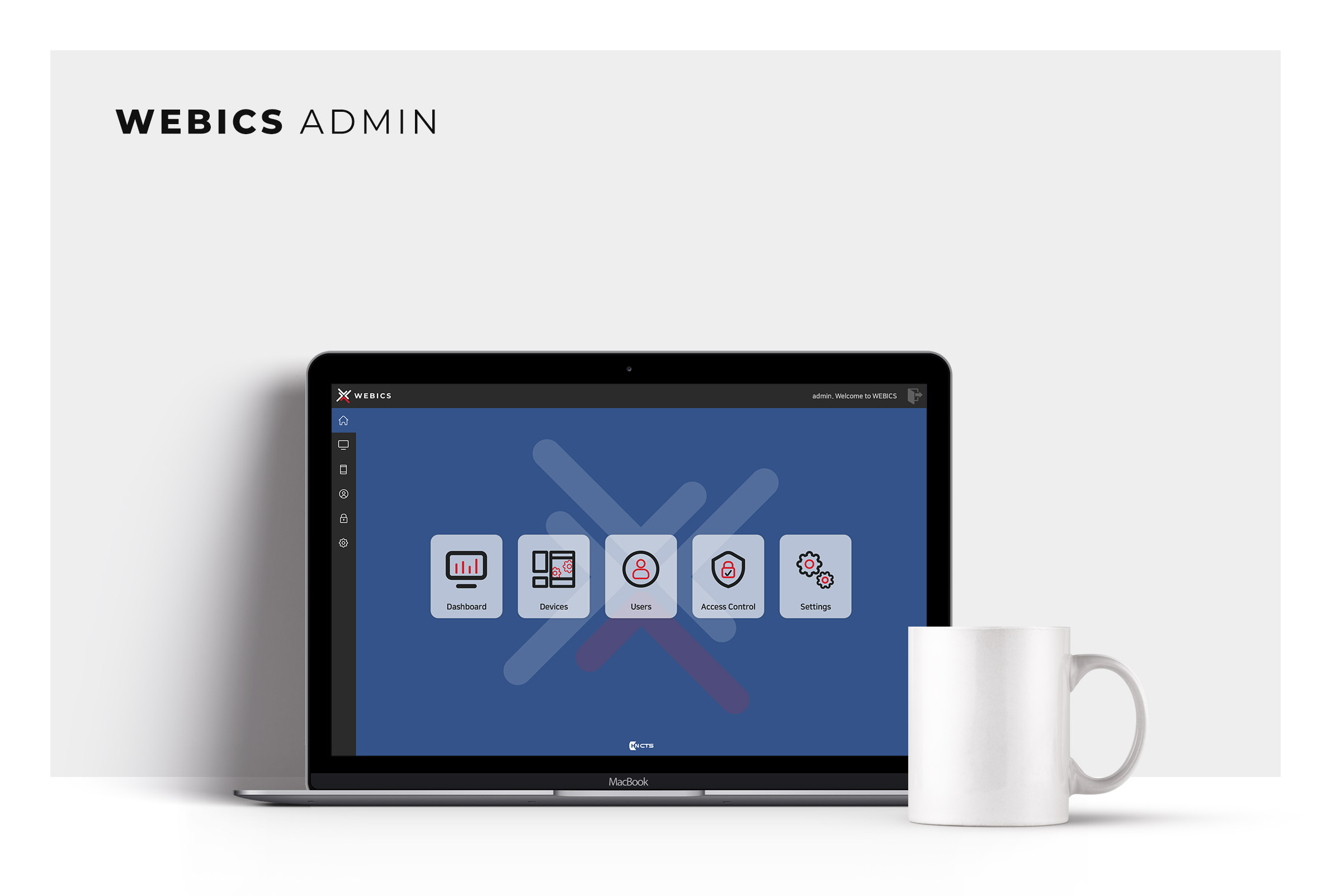 Key Features
· You can manage the registration of installed WEBICS products, user registration and deletion, and user authorization for registered WEBICS products.
01. Real-time monitoring function
Through real-time monitoring, it is possible to monitor which users are entering and leaving through veins or RFID cards.
02. System Synchronization
Synchronization with the server (WEBICS Admin) and WEBICS Palm is possible. If you have installed multiple WEBICS Palms, you can synchronize user information with multiple WEBICS Palms using a server. When a user is registered in one WEBICS Plam, it is synchronized to all WEBICS Palms, and the moment user information is registered, access rights for all WEBICS Palms are created.
03. Interlocking various functions
By using additional information such as department, name, and employee number, you can manage user information quickly and conveniently, and you can link additional functions such as time and attendance management, and drinking water management.
04. Easy permission setting
Permissions can be set for each installed device by using the registered user information. As it is possible to set individual permissions as well as group permissions for multiple users, such as departments and teams, you can quickly and conveniently set up access permissions for registered users.
Applications
High-end markets that require the best performance and quality Markets that require the highest level of security
- Government institutions, financial institutions, medical institutions such as hospitals, research institutes, institutional facilities, and high-end commercial spaces