WEBICS Mobile
WEBICS Mobile is an application that can be used on Android and iOS.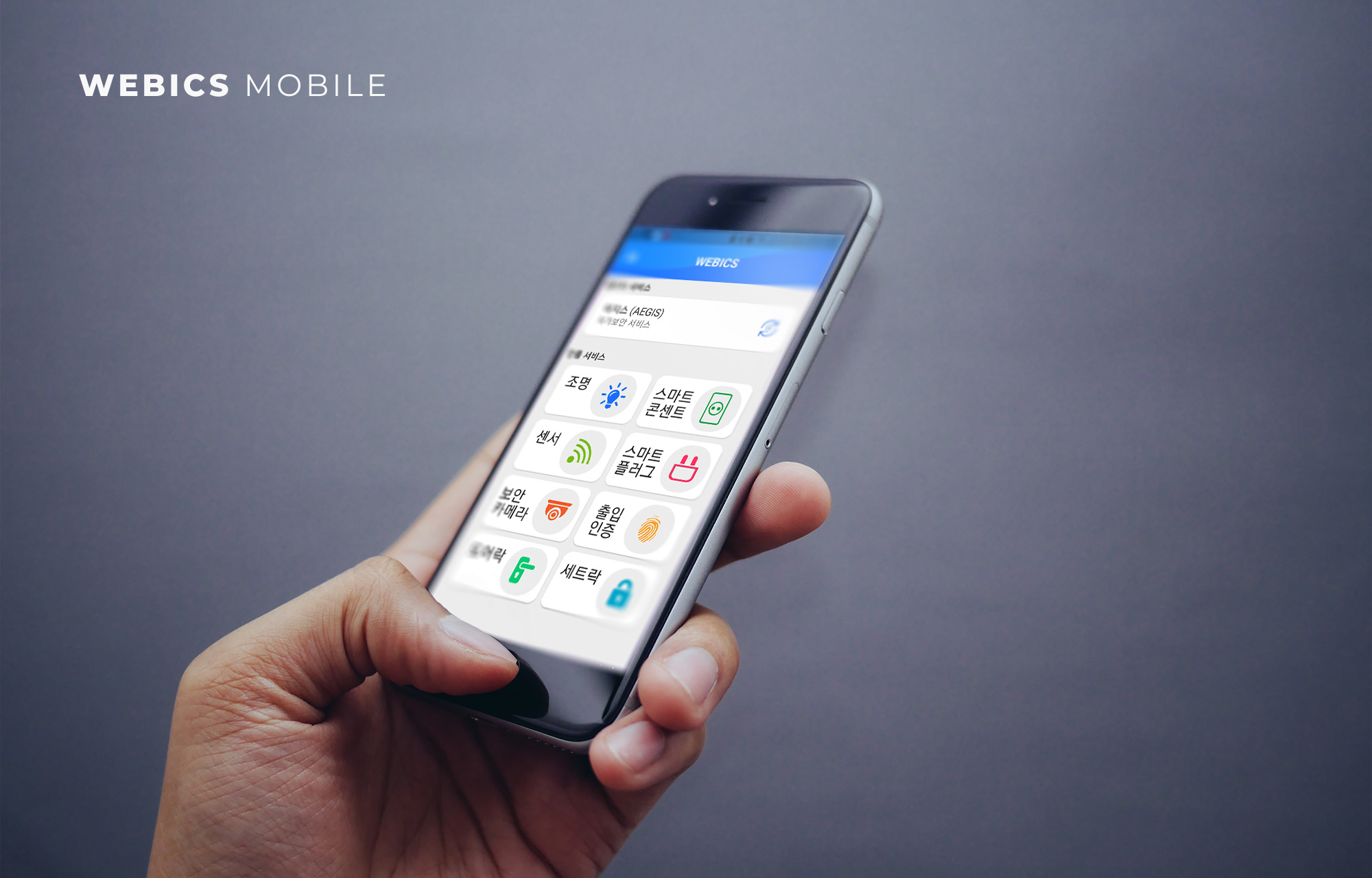 Key Features
· Real-time monitoring and settings are possible through a mobile device in the palm of the hand anywhere in the world (Internet connection required)
01. Real-time monitoring function
· You can monitor the access status of the WEBICS device through a mobile phone or tablet.
· You can control the power of HN Security IoT devices such as switches, outlets, and plugs, and monitor the real-time power usage status.
· By utilizing the CCTV real-time monitoring function of HN Security, it can be used in various ways such as outside intrusion monitoring, babysitter monitoring, and pet monitoring.

02. Establishment of self-security system
· It is possible to build a self-security system by monitoring various IoT sensors such as motion sensor, door sensor, fire sensor, thermo-hygrometer sensor, and smoke monitoring sensor, which are IoT devices of HN Security.
· Power control such as lights and air conditioners can be controlled according to individual setting scenarios through security settings, and real-time intrusion can be confirmed with a push notification when the door sensor is opened or motion is detected in the security setting state.
03. Convenient self-security world
· Real-time monitoring is possible from anywhere in the world through a mobile device in the palm of your hand.
· In the event of an external intrusion, you can immediately report it to the police station or acquaintances with a simple operation.
· You can understand and control the power status of your device from anywhere in the world, so you can ensure reliable security at a low cost.

Applications
High-end markets that require the best performance and quality Markets that require the highest level of security
- Government institutions, financial institutions, medical institutions such as hospitals, research institutes, institutional facilities, and high-end commercial spaces